Dear guests,
The time has come... the planning has been completed and CONSTRUCTION WORK will begin at the beginning of the year...
Our Hotel Royal is undergoing some structural innovations and maintenance measures
and our Ristorante Settimo Cielo is also getting new, barrier-free toilet facilities.
Until then, we look forward to welcoming you above the rooftops of Vienna.
From Tuesday to Saturday we are here for you during our usual opening hours and in the usual manner!
Here you will find a foretaste
on OUR DAILY CHANGED BUSINESS LUNCH!
Perhaps you would like to spend your Saturday with a leisurely brunch with your loved ones
and let us take care of all? Finally we offer you again the perfect opportunity to do so...
Every Saturday we celebrate a table brunch
at Ristorante Settimo Cielo for EUR 45.00 per person. No wish remains unfulfilled!
Reservations / Orders
Opening hours: 12.00 - 15.00 & 18.00 - 22.00 hours
Your Kremslehner family & team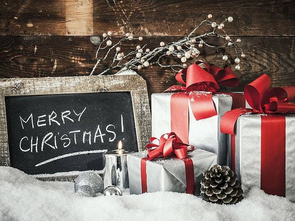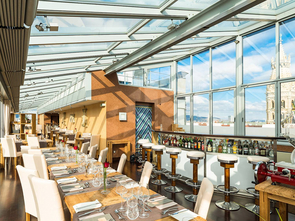 Our clients say...
excellent lunch!
As part of the restaurant week for lunch with friends. The place is of course completely full, of course, the service is very hard working, and very quick, both when it comes to the drinks and the food. Although there was a lot going on, the dishes came quickly. Very good starter - pickled salmon with wild herbs, and as a main course sea bass on tomato bulgur - excellent, as was the dessert - chocolate brownie. The restaurant offers a wonderful view, a place to stay!
Excellent Italian cuisine, very nice atmosphere!
Very good cocktail and wine list. The menu is not too long and not too short. We had the fish consommé and the Jerusalem artichoke soup. Both excellent. Then the spinach and goat's cheese terrine, very good, maybe a little mildly spiced (which many people prefer anyway). I had the pumpkin ravioli. Also seasoned very delicately. The rabbit fillet is soft and delicious. The main course was the huchen - excellent. My companion was the Kalbsbackerl, which were also very, very good. At the end we had the curd cheese cake together. The service was very friendly, reacted very professionally in the event of an error. The ambience is very, very nice. Even better on a warm summer evening, but even now it was nice. The prices are not cheap.
Business-Lunch with glutenfree pastries over the roofs of Vienna
Great restaurant with business lunch offer! Affordable two courses with amuse gueule in advance, excellent selection, products, execution and presentation of the dishes, gluten-free pastries in the deck possible, great ambience, fantastic view, from which you also have something in winter at noon, very nice team, what more do you want? A gem - we'll be back...
wonderful!
Very fine cuisine, wonderfully friendly service over the roofs of Vienna. Very close to St. Stephen's Cathedral. Great location. Business lunch at lunchtime. Finely. Would always come back.
Fantastic!
I can't say anything about the room as I only used this really fantastic little sunny roof terrace for lunch. The menu and drink menu left nothing to be desired.
WELCOME TO RISTORANTE SETTIMO CIELO
Ristorante Settimo Cielo brings honor to its name. Here you can dine in seventh heaven on Vienna's finest rooftop terrace. High above the city centre, the view from Vienna's most beautiful terrace restaurant stretches all the way to the Vienna Woods.
While getting to know Vienna from above you can proceed on a highly enjoyable culinary journey through Italy. Here you will experience elaborate Italian cooking with an emphasis on fresh fish of the highest quality.
Ristorante Settimo Cielo is more than a restaurant. The unique cuisine, the wine selection, the bar and the rooftop terrace create a mix that makes our restaurant a remarkable and distinctive place.
Enjoy your aperitif or digestif at our panorama bar. We are eager to spoil you with the best wines (also available by the glass) and guide you through a degustation of Italy's wine-growing regions, rounded off with typical snacks such as Crostini and Italian cheeses, as well as coffee and refreshing cocktails in the afternoon.
You may also choose to book Ristorante Settimo Cielo all to yourself. It's the ideal location for weddings, company parties, birthday celebrations and much more.
Our experienced service personnel is happy to discuss all details with you and will take care of the event's success.